Attracting 52 million tourists a year, Italy is the fifth most visited country in international tourism arrivals; if you were to ask the majority of those tourists, we're pretty sure they'd say 'food' is one of the mains reasons why they're visiting the country. Whether it's pizza or pasta, coffee or cake, Italy has a worldwide reputation for food and one place, in particular, is renowned for making one type of food better than anyone else, a type of food that is enjoyed across the globe…
…There are more than 800 pizzerias in Naples, the birthplace of pizza. With so many places to choose from, how do you decide where to eat? Well, a pretty good indication is the queue on the street outside; if the locals aren't interested, then neither should you be! But the queue alone might not be indication enough, so that's why Goodie Travel is here to make things a little easier. 
1. ​La Masardona, Case Nuove
Named after a formidable female forbear of the current head chef, for those who like their pizza fried, La Masardona has been specializing in deep-fried calzoni since the 1930s, when head chef Enzo Piccirillo's family began selling them to market laborers on their way from work.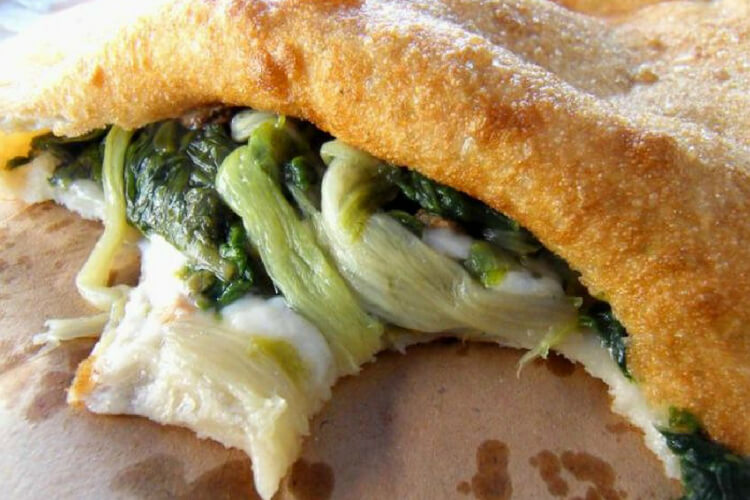 There was a time when La Masardona was still somewhat under the radar, but it is widely recognized as the temple of fried pizza in Italy.
2. ​Pizzeria Da Attillo, Montesanto
Each neighborhood in Naples is built like a village: they usually have their own church, market, piazza, and of course, pizza places to select from, and while locals will argue which fishmonger has the freshest fish, or which grocer stocks the finest mozzarella, there tends not to be an argument when they're discussing the best pizza place in town –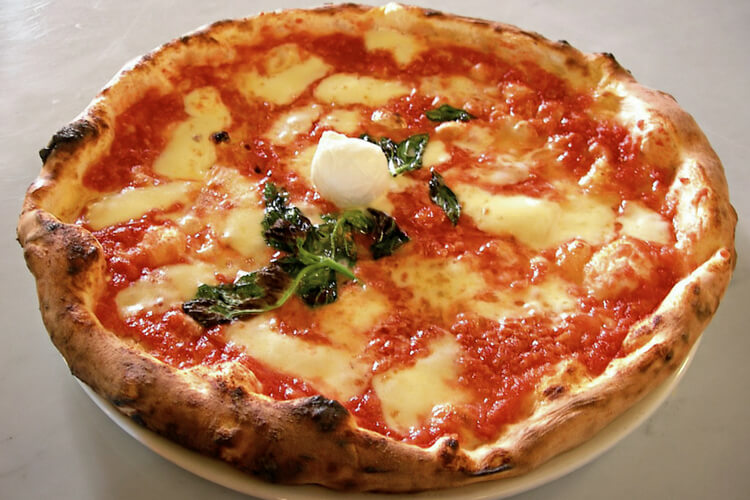 situated in the Monsanto neighborhood, home to the oldest market in the city, Pizzeria da Attilio has universal respect.
3. ​Fratelli Cafasso, Fuorigrotta
If there's one thing a Neapolitan loves more than pizza, it's their soccer team; so hey, why not combine them? If you find yourself heading to a soccer game at the Star San Paolo in Fuorigrotta (Napoli's home ground), then you simply have to pop into Fratelli Cafasso, which is run by one of the great pizza-making families in the city.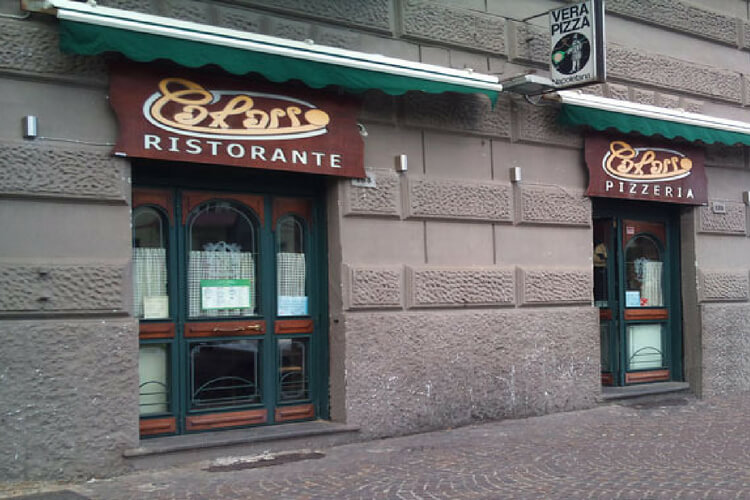 The Cafasso brothers' traditional pizza is a little bit smaller than your more traditional pie, but what it lacks in size is more than made up for in taste.
4. ​Gorizia 1916, Vomero
Pretty much an institution, Gorizia 1916 is located in the wealthy Vomero neighborhood. Family-run for over a century, this famous pizzeria remained open for business throughout both world wars and has been a staple of the community since its inception.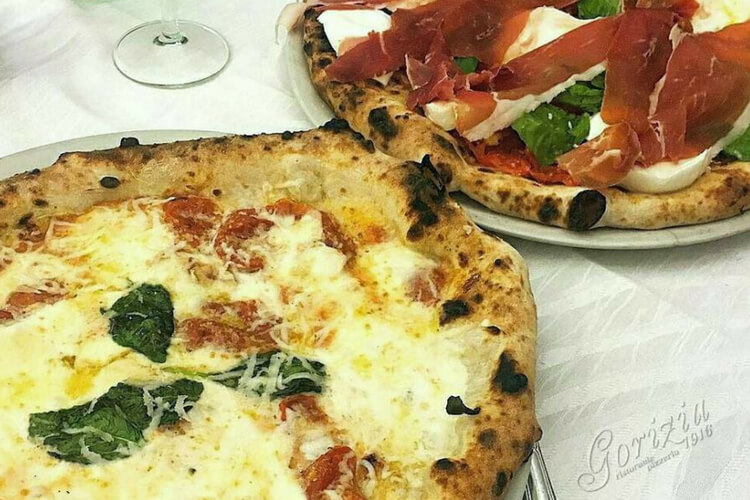 Anyone who's anyone in Naples has visited the restaurant over the years, drawn by its art-deco design, classic white tablecloths and stylish waiters in their splendid waistcoats, bow ties, and white shirts.
5. ​Sorbillo, Centro Storico
We spoke about queues in the introduction, and you're definitely gonna have to queue if you visit Sorbillo; it can sometimes take up to one and a half hours to grab a slice of what many regards as the best pizza in the city. Renowned for making their huge pizzas from organic Campanian produce, the people behind Sorbillo clearly know exactly what they're doing.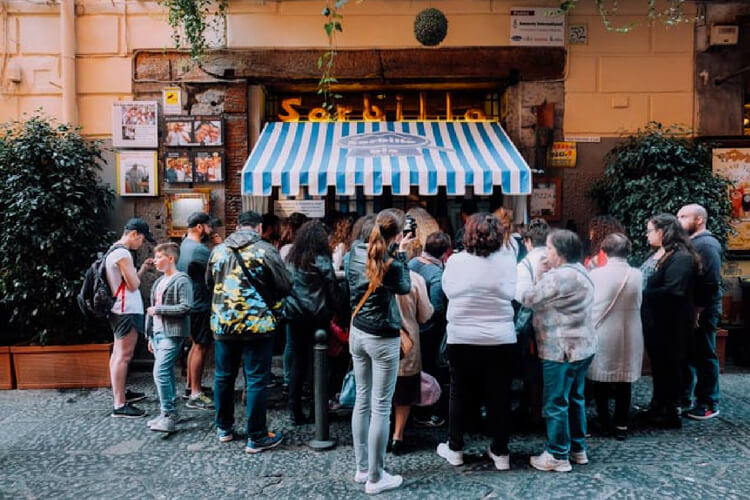 As for that pesky queue, regulars think ahead and make sure to stock up on beer and crackers from the kiosk next door before they join the line.
6. ​Starita, Materdei
Starita has the upper hand over its competitors in that it's the only decent pizzeria in the center of town open on Sundays; that's very handy because Sundays are when Napoli plays in Serie A, the Italian soccer league, and families just love to get together and eat, yes, you guessed it, pizza. While the pizza in Sorbillo is huge and slightly soppy, the pizza at Start is firmer.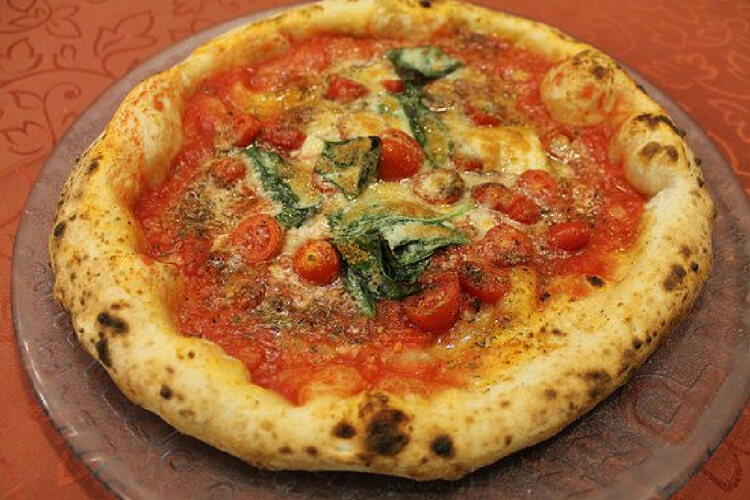 If it's a dessert you're after, their specialty of fried dough balls smothered in warm Nutella is sure to hit the spot.