The FIFA World Cup took place in Russia, and by all accounts, the tournament was a huge success – and not just in terms of soccer. Sure, the tournament was great, but more importantly, it allowed the world to gain more of an insight into the country itself, and those who might not have known too much about Russia's rich and varied history were left a little more informed. We expect more and more people to be choosing Russia as a holiday destination, and in particular, Moscow, the country's capital. Home to over 13 million residents, Moscow has so many cafes, bakeries, and restaurants, it isn't easy to know where to start; with so many places to choose from, how do you know you're going to the best places? Well, that's where Goodie Travel comes in! Here are 5 restaurants you simply have to visit if you ever find yourself in Moscow…
1. StrEAT
If you're looking for variety, why not visit this food court? With more than 30 street food stalls (mainly start-ups or small chains) from across the world, there's sure to be something for everyone. You'll need to venture outside the center of the city, but it's worth it: Lavka sells Dagestan-Style flat pies and Crimean oysters; Kurkuma pulls in a younger crowd thanks to its version of Indian tikka masala, even though Russian a typically not into spicy foods.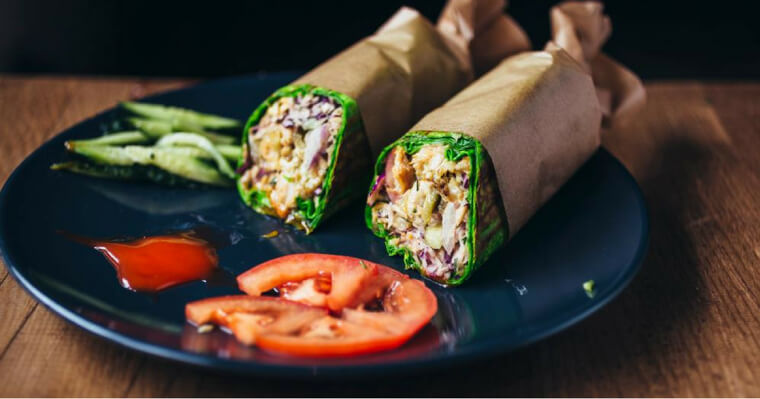 The prices are reasonable and customers are invited to eat alongside one another by sharing long tables.
2. Uhvat
One of the restaurants leading a comeback in traditional Slavic cooking, uhvat refers to a long-handled wooden utensil used to slide food in and out of what is known as a pechka, a wood-fired oven found in many Russian homes until the late 19th century. You can enjoy slow-cooked dishes such as pumpkin kashas (a type of porridge), baked roe with pickled bramble, schchi soups, and a variety of other dishes. For dessert, make sure to try the toplyonoe moloko – made by baking milk for several hours, this thick creamy dish is very memorable and authentic. As with all the other places mentioned on our list, the prices are surprisingly reasonable, especially when you consider it's the nation's capital.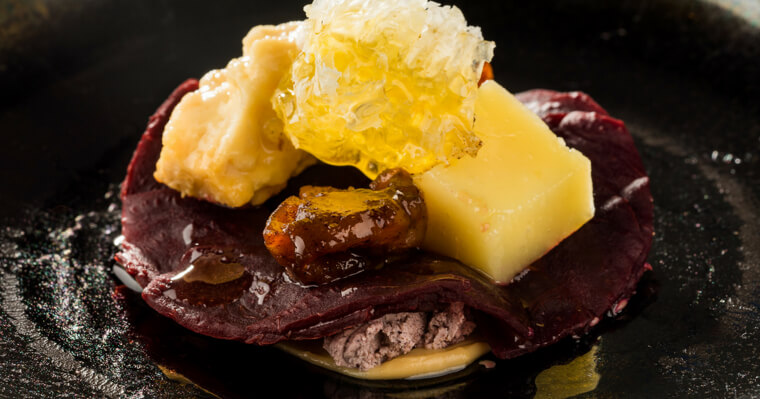 3. Oblomov
Recreating the world of 19th century Russia with its tile-clad fireplaces and huge pechka ovens, Oblomov is the perfect spot for those looking to eat in style – and still at a reasonable cost. The restaurant's name comes from the novel by Ivan Gotcharov and there's a really regal atmosphere to the place. As for the food, you might want to start with some home-pickled porcini mushrooms, followed by veal and lardo borscht, but whatever you do, make sure you save some room for dessert: the home-made wild strawberry ice cream is a reason to visit all by itself.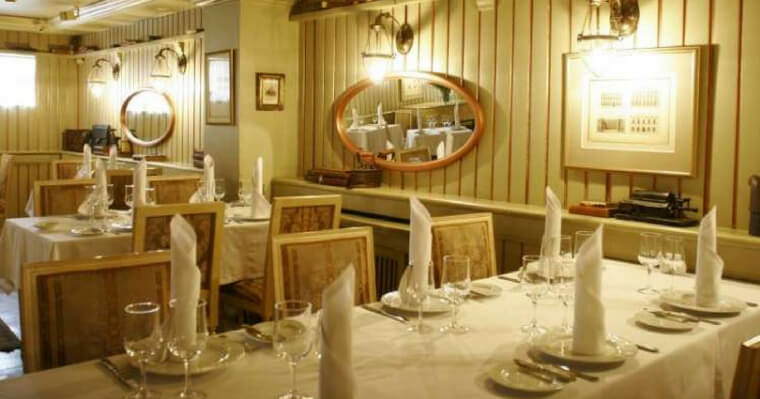 As you're enjoying your meal, don't forget to look around; there's so much attention to detail, you won't know where to start! As mentioned, the restaurant is a recreation of the type of establishment frequented by well-heeled and well-fed merchants of 19th century Russia, and you'll certainly be well fed at Oblomov.
4. ​Pasticceria Don Giulio
This bakery and cafe was set up by expat Italians in the 1990s. The pastries are made in-house daily with Russian ricotta, while the ricotta cheese in syrniki – a type of cheesecake served with pistachio cream – tastes as good as it sounds. The patisserie is also a popular lunch venue, and be sure to try the borlotti beans with sun dried tomatoes soup, or the homemade sausages served with sliced oranges.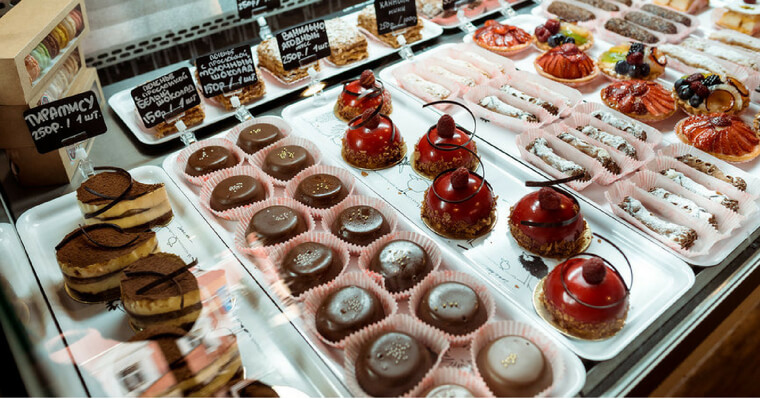 For something more traditional, try the risotto. Overall, the prices are very reasonable, while the atmosphere – created by Giulio, the owner – is yet another reason why customers keep coming back.
5. ​Lepim-Varim
'Lepim-varim' means shaping and boiling, and this is Russian fast food with a difference; the dumplings are made from scratch on site, while the restaurant is one of a small chain that specialises in a Russian version of ravioli called pelmeni: with names like 'uncle from Kamchatka' (king crab from the far east of Russia) and a 'mad couple' (venison and boar), how can you go wrong? After you've ordered at the counter and given your name, you then simply have to wait a few minutes for the deliciousness to arrive.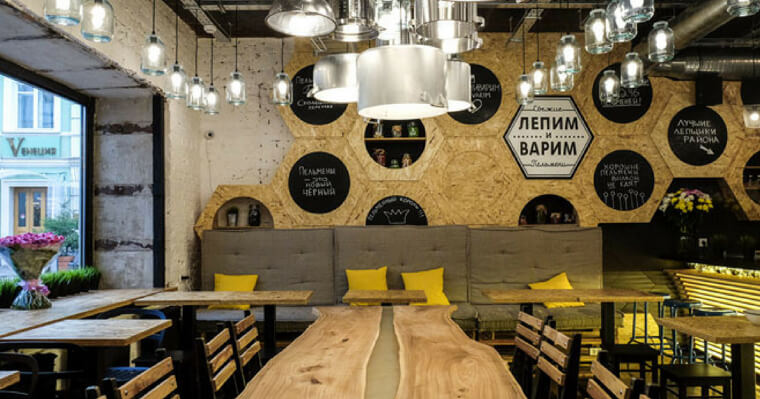 Lepim-varim attracts a real mix of customers, ranging from government officials to businessmen and students.