Whether you live abroad or in the country itself, the United States has a lot of amazing (not to mention luxurious) destinations to choose from and it isn't always easy to narrow things down – sure, there are the more 'obvious' places like New York, Los Angeles and Las Vegas, but we're more interested in showing you 6 of the roads less traveled: So with that in mind, take a look at these 6 incredibly luxurious US destinations that might not be as familiar to you as the more typical tourist hotspots.
1. ​Wooden Castle in Whitefish, Montana
This spacious and comfy five-bedroom log home represents the epitome of mountain luxury. You can have fun in the games room (which offers both billiards and table tennis), work up a sweat in the fitness center, let off some steam in the, well, steam room, relax by an outdoor fireplace or mix a few drinks at the minibar.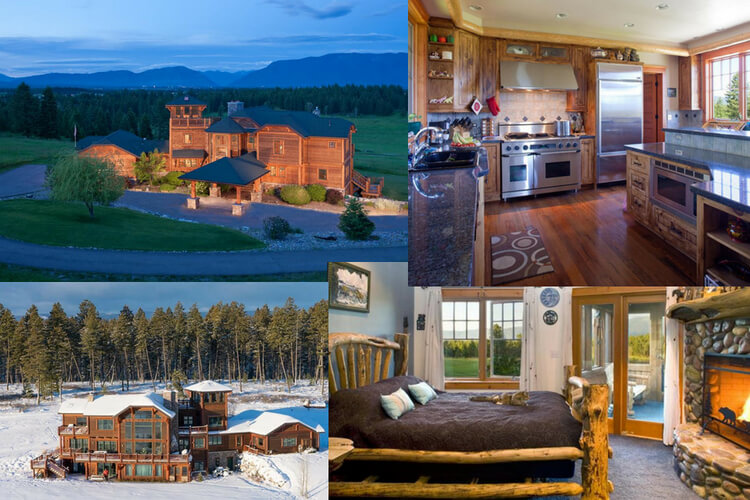 Regardless of what you decide to do there, you'll never get bored!
2. ​Kentucky Castle in Versailles, Kentucky
14 miles southwest of the center of Paris, the palace of Versailles was the main residence of the kings of France from Louis XIV in 1682 until the beginning of the French Revolution in 1789; situated between a horse farm and a vast bourbon distillery, the Kentucky Castle in Versailles, Kentucky is also for a king. This stunning property contains 10 luxury rooms and suites, while an on-site restaurant serves locally sourced food.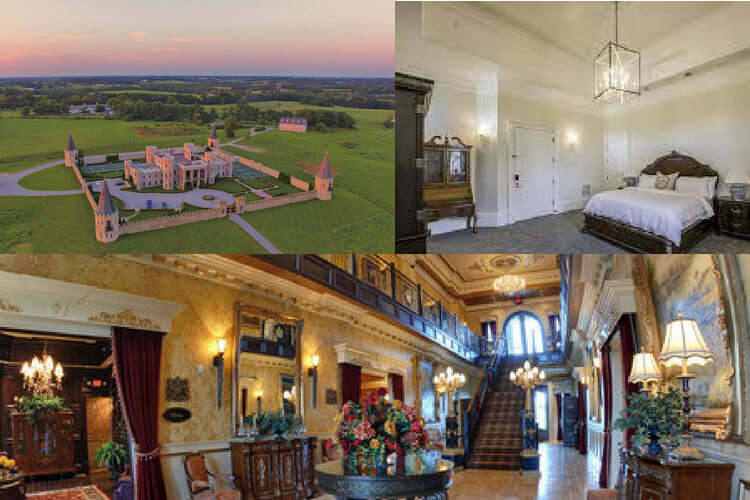 As if that wasn't luxurious enough, a Borbon Steward teaches guests all about the state's renowned spirit.
3. ​Hale Kamalani Villa in Laie, Hawaii
Hawaii is full of many treasures but the Hale Kamalani is perhaps its brightest gem. The four-bedroom villa can be found right on the white sandy beach, while the green rainforest mountains provide the perfect backdrop. The beautiful villa is still relatively new and has all the amenities one would expect from such a luxurious residence, including two outdoor shows, a balcony that overlooks the ocean, and a private pool.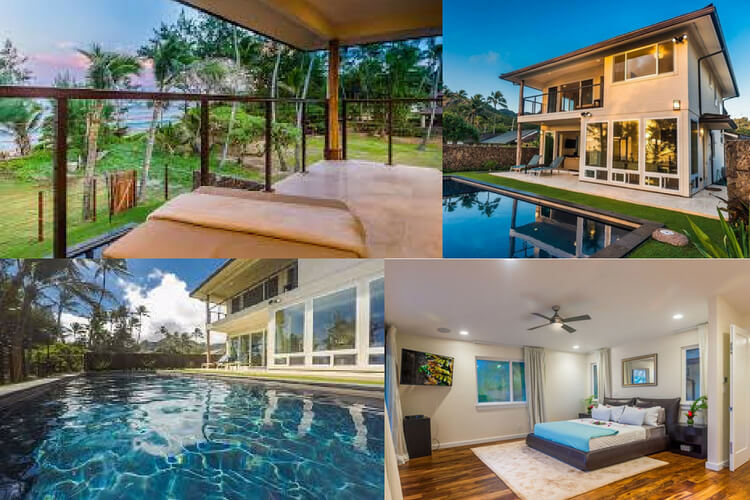 The only problem with visiting the place is that you'll never want to leave!
4. ​Palisades Estate in Fountain Hills, Arizona
The Palisades Estate in Arizona is the picture-perfect place to relax and completely unwind in the lap of luxury; it has 5  stunning bedrooms, a rooftop deck, a fully equipped gym, a spellbinding infinity pool and even a cinema-style movie theater.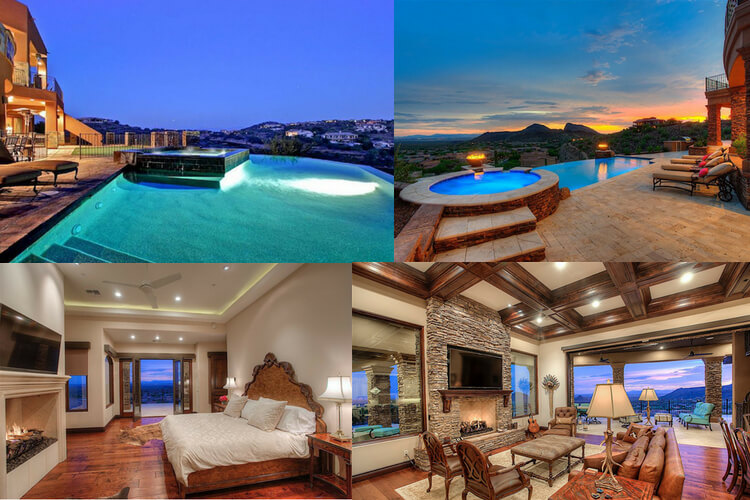 The entire place is specifically designed to make sure you get away from it all and concentrate purely on your own wants and needs – sounds perfect, right?
5. ​The Villa Casa Casuarina in Miami Beach, Florida
Originally built in 1930 by architect and author Alden Freeman, in 1992, the villa was purchased by Italian fashion designer Gianni Versace. Today, it's a luxury boutique hotel, restaurant and event space.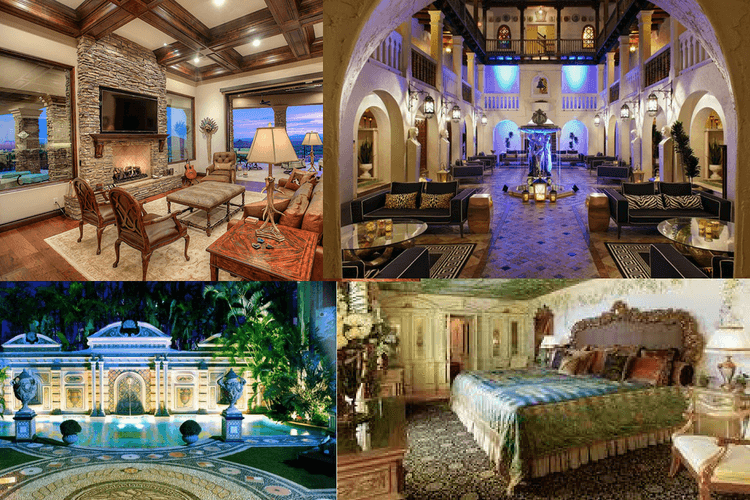 Its 5-star service, style and custom suites with king-sized beds are second to none while the Italian marble oversized bathrooms feature not one but two showerheads!
6. ​Salish Lodge & Spa in Snoqualmie, Washington
If you're after a Pacific Northwest experience, the Salish Lodge and Spa is the place for you; the lodge's pride and joy is its award-winning spa, but offers so much more than just that – you can dine on locally sourced food and even visit an on-site bee yard. A fantastic wine list features over 50 Washington wines, so wine-lovers will definitely be able to stay busy!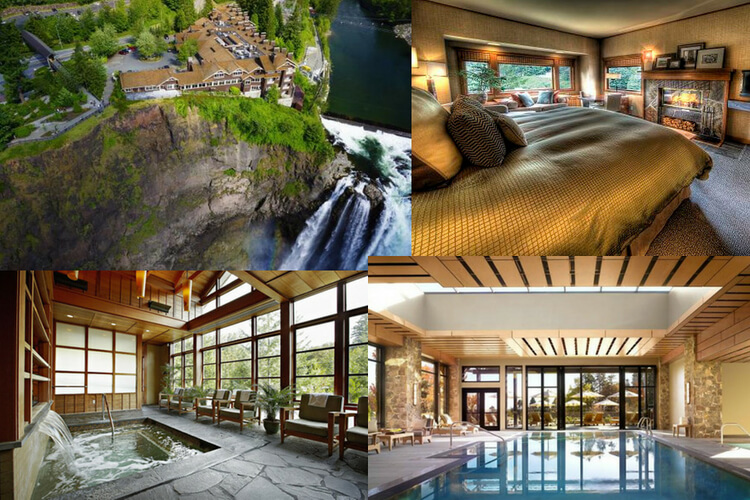 Overlooking Snoqualmie Falls, the lodge is perfect for those looking to get away from it all, whether just for the weekend or an extended break.