A great setting is as crucial for the ultimate dining experience as much as good food is. From a view of the water, the city from a rooftop, blossoming garden patio or the simple sidewalk, we list the city's best outdoor dining spots.
1. The Nolen453 Sixth Avenue, Gaslamp Quarter
The Gaslamp Quarter has a bit of reputation as lively but somewhat corny nightlife spot. It might be true in some cases, but this rooftop is the total exception. If you'll go to the top of atop the Courtyard Hotel. Go in through a dedicated, non-hotel doorway, the view from the14th floor of the downtown and the bay is gorgeous.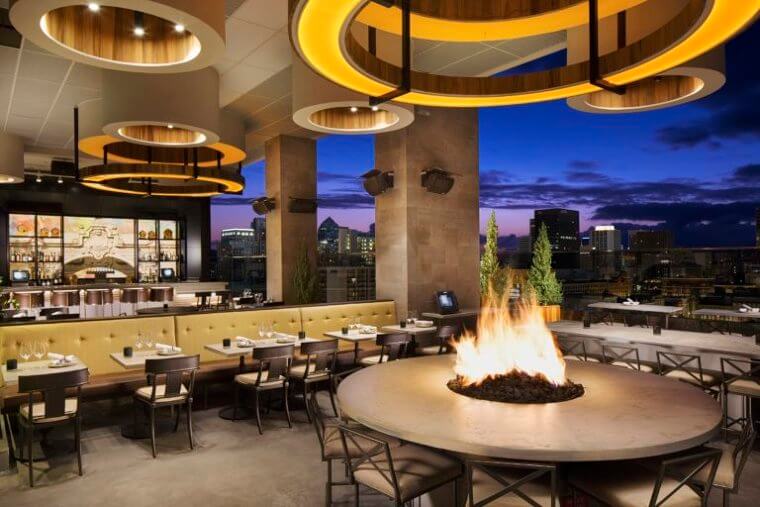 Enjoy small and tasty bites from the kitchen, and the classical cocktails
2. Wonderland Ocean Pub, 5083 Santa Monica Avenue, Ocean Beach
Undoubtedly the best place for your sunset selfie in San Diego. Sitting right on the ocean, this Beach pub is famous for their traditional "sunset toast", a complimentary shot of the bartender's choice of the day. They offer taco specials and $5 margaritas on Wednesdays,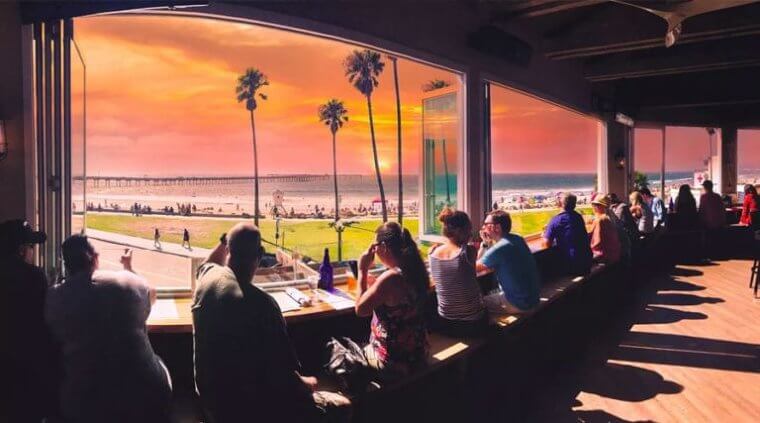 half-off mussels and oysters on Mondays, and other happy hour specials the rest of the week.
3. Mister A's, 2550 Fifth Avenue, Bankers Hill
Have you ever had dinner and find yourself eye to eye with a landing plane? You will if you dine at 350 feet above sea level. This restaurant is known for 5-star dishes and amazing skyline view.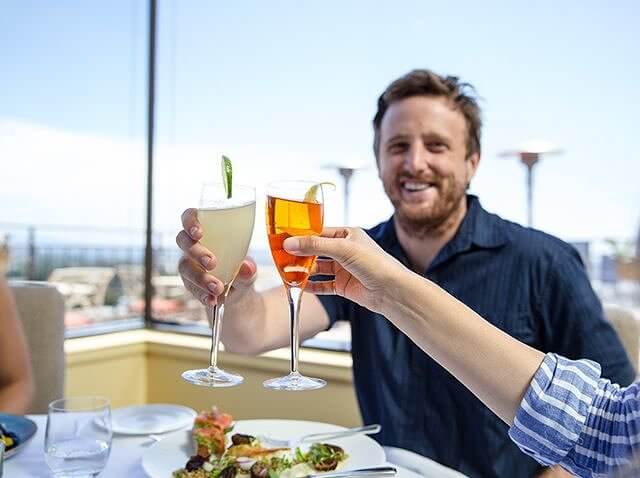 FYI- on Sunday–Thursday they have cocktail hour when they serve up truffle mac 'n' cheese and drinks like a tea-infused gin cocktail.
4. Hello Betty Fish House, 211 Mission Avenue, Oceanside
This Oceanside rooftop seafood spot a the beautiful ocean combined with a very chill and casual vibe. While adopting a picnic-style seating, diners can enjoy yummy fish tacos, oysters and margaritas.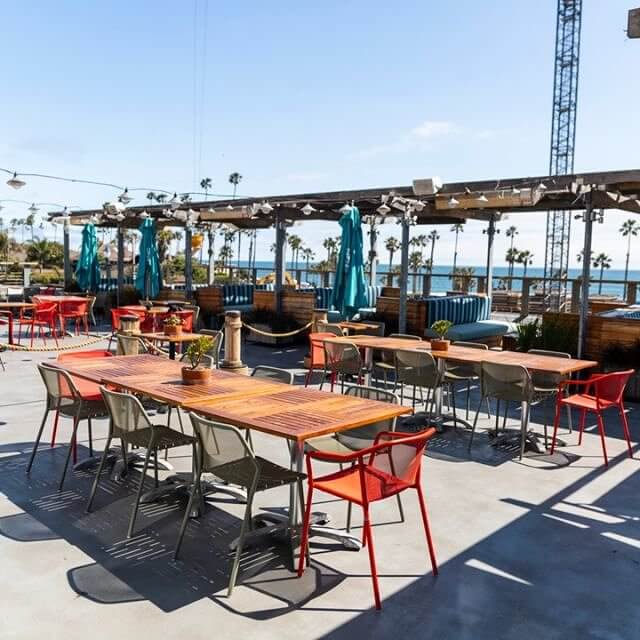 On Sundays brunch includes piña colada fritters and various Benedicts, accompanied by live music.
5. Kettner Exchange2001 Kettner Boulevard, Little Italy
This Uber-Cool rooftop restaurant in San Diego's Little Italy brings back the "Sexy" to San Diego's' sometimes lacking' nightlife. The stylish rooftop has both indoor and outdoor seating areas, a sleek bar and swinging daybeds.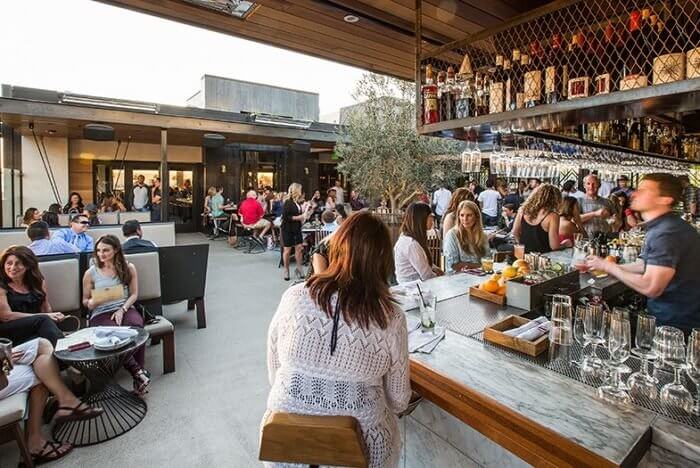 Local and guest DJs often play for the weekend crowd. We Just Loved it!